APPLICATION CALL 2023 IS CLOSED!

Click here for official notice.

Norwegian Agency for Development Cooperation (NORAD) has funded the NORHED II project, Research Based Education for the Development of Hydropower Professionals (Hydro-Himalaya). The project aims to strengthen the research-based education at KU in the field of hydropower engineering by producing high-quality research, higher-quality graduates, and a better-qualified workforce. The project has three thematic areas: Effective Production of Hydro Energy, Effective Transmission of Hydro Energy, and Effective End-use of Hydro Energy.
The Master's, PhD, and Post-doctorate programs at Hydro-Himalaya Project (HHP) attract individuals who share a deep aspiration to continue their career as Hydropower Professionals in Himalayan Region.
Academic Details
 Masters Degree
The Program is distributed over the period of two years in which the students engage in finding solutions to research questions under the guidance of designated supervisors. The Masters degree is offered by KU upon successful completion of Masters by Research.
PhD
The program is distributed over three years period in which the students engage in finding solutions to PhD research questions. KU provides the PhD degree upon the completion of the study program.
Double Degree
The study program will award PhD degrees from both KU and the partner university jointly after fulfilling the requirements at both universities. The Double Degree PhD is also three years long.
 Post-Doc
The Postdoc position has been planned with an aim to train the faculty members and researchers for strengthening research competence at KU.
Program Details 2021-2026
Thematic Area
Specific Area
Research Domain
Degrees
Total
Effective Production of Hydroelectricity
Design of sediment resistant turbines 
Basic research, Design, Production, Operation and Maintenance
Post Doc
PhD
Masters
DoubleDegree PhD
1
3
10
2
Effective Transmission of Hydroelectricity
Electrical Control, and Effective Transmission
Quality and reliability of power, Surveillance, VFD Control and grid stability
PhD
Double- Degree PhD
Masters
1
2
6
Effective End-use of Hydroelectricity
Green Hydrogen
H2H:  Feasibility, Design cases, develop research facilities, prototype, safety, process control
Post Doc
PhD
Double- Degree PhD Masters
1
1
1
4
Total
 
 
 
32
Hydro-Himalaya project has already recruited 12 candidates with 7 Master by Research, 3 PhDs, and 2 double degree PhDs in 2021, 11 candidates with 8 Master by Research, 2 PhDs, and 1 double degree Ph.D. in 2022, and now welcomes applications for the Fall term of 2023.
Five positions are open for Masters by Research and two positions are open for Doctorate (Ph.D.) Degree. 
Application Call for 2023
Details of Available Positions for 2023
Research Degree

 

Research Domain

No

Study Period*

Mobility

Code

Location

Period

Ph.D.

Double degree

 (KU-NTNU)

P2-23

Design of sediment resistant turbines

1

Aug 2023-Aug 2026

NTNU, Norway

12 months

Ph.D.

 (KU)

P4-23

Quality and reliability of power and effective transmission

1

Aug 2023-Aug 2026

USN, Norway

12 months

Masters by Research

(KU)

M2.1-23

and 

M2.2-23

Operation, maintenance of sediment resistant turbines

2

Aug 2023-Aug 2025

NTNU, Norway

6 months

Masters by Research

(KU)

M3.1-23

Green Hydrogen: Feasibility, Design cases for H2H

1

Aug 2023-Aug 2025

NTNU, Norway

6 months

Masters by research

(KU)

M4.1-23 and 

M4.2-23

Quality and reliability of power and grid management

2

Aug 2023-Aug 2025

USN, Norway

6 months
*Dates are subject to change

Click here for more information


Send your document in a single pdf at
hydro.himalaya@ku.edu.np

About Us
Balaram Tara Energy Block 28 "A", Kathmandu University, Dhulikhel
Phone No 9861936212
Email hydro.himalaya@ku.edu.np
Scan Here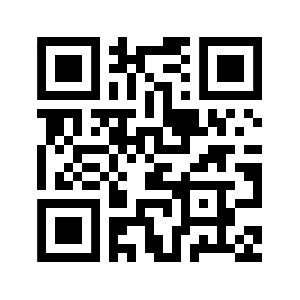 Our Partners